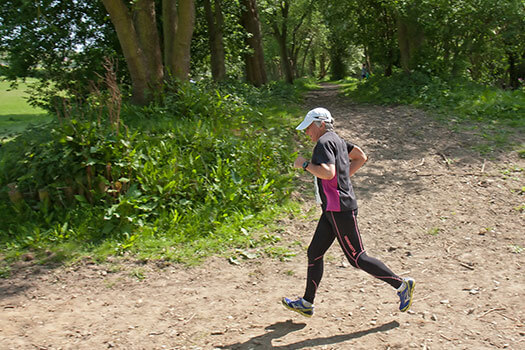 As your loved one ages, it will become less routine for him or her to exercise. As a result, he or she may be at a higher risk of depression, joint and muscle pain, heart disease, obesity, and other conditions. By exercising on a regular basis, your loved one can boost his or her physical, mental, and emotional health. Here are some of the reasons it is important for seniors to exercise. 

Enhances Memory
As adults age, their memory may begin to decrease. It may become difficult to remember things, places, and people and maintain critical thinking and reaction skills. The risk of developing dementia and Alzheimer's disease is higher for aging adults than their younger counterparts. Exercising is one of the ways seniors can slow cognitive decline. Running and swimming are some of the physical activities that can boost the size of the hippocampus, which is the part of the brain responsible for memory and learning abilities. 
Encourage your loved one to exercise so he or she can stay active and independent. If your elderly loved one needs help maintaining a high quality of life while aging in place, reach out to Home Care Assistance, a trusted provider of Huntsville home care. Services our caregivers provide include transportation to and from medical appointments and social events, nutritious meal preparation, assistance with daily exercise, and help with everyday tasks like bathing, grooming, and light housekeeping.

Promotes Happiness

Developing mobility issues or chronic diseases, relying on caregivers for assistance, or losing a spouse are some of the things that can cause seniors to become sad and depressed. It is important for your loved one to do everything possible to boost his or her mental and emotional health. Exercising is a natural way for seniors to increase their happiness and live a better quality of life. When your loved one works out, positive endorphins are released. These feel-good enhancers may boost his or her mood almost immediately and alleviate stress and anxiety. 

Reduces the Risk of Heart Disease
Seniors who are inactive are at a higher risk of strokes, heart attacks, and various cardiovascular issues. Exercise is necessary to optimize your loved one's heart health. Performing physical activity can reduce LDL cholesterol and triglycerides and increase HDL cholesterol levels. All seniors should exercise to strengthen their hearts and stave off diabetes and obesity. 

If your loved one needs encouragement to exercise more often or to adopt healthier habits, consider hiring a professional caregiver. Although it may be challenging to find a reliable, highly rated home care agency, Huntsville, AL, families can turn to Home Care Assistance. Our respite and live-in caregivers are expertly trained to assist seniors with a wide array of important tasks, including cooking, bathing, light housekeeping, and exercise.
Increases Balance and Flexibility
As your loved one ages, his or her bone density and muscle mass will likely decrease, increasing the risk of slips and falls. These types of injuries can lead to serious health conditions, including head traumas, strokes, heart attacks, and infections. However, exercising can increase your loved one's muscle strength and muscle mass as he or she ages, keep his or her bones strong, and stave off osteoporosis. Yoga moves, stretches, and weightlifting are some of the exercises that help seniors increase their balance and flexibility. 

Boosts Self-Confidence
Watching their health decrease can cause seniors to doubt their abilities. As a result, they may let their appearance go and begin to shy away from social events, which increases the risk of isolation. Exercise can make your loved one feel better and increase his or her self-worth.
Professional in-home caregivers can assist your aging loved one with mobility and exercise. For many seniors in Huntsville, AL, live-in care is an essential component of aging in place safely and comfortably. However, it's important for them to have caregivers they can trust and rely on. At Home Care Assistance, we extensively screen all of our live-in and 24-hour caregivers and only hire those who have experience in the senior home care industry. Our strict requirements ensure seniors can remain in the comfort of home with a reduced risk of injury or serious illness. To learn about our professional in-home care services and how they can benefit your senior loved one, call us at (256) 716-9940 today.