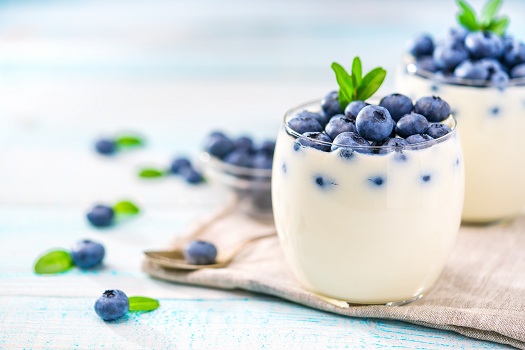 Sticking to a nutritious diet is one of the best ways seniors can boost their physical and mental health. Studies show some of the most common health complications can be minimized or prevented entirely with a proper diet. Here's a look at some amazing superfoods seniors should consider eating a few times a week.
1. Tomatoes
Lycopene is the carotenoid that gives tomatoes their bright red color, and this powerful antioxidant is great for hair, skin, nails, and eyes. A lycopene-rich diet can reduce age-related blemishes, wrinkles, deep facial folds, and brittle hair. Seniors who don't like whole tomatoes should consider tomato paste as an alternative.
Switching to superfoods is one of the many ways older adults can boost their health. Seniors who want to remain healthy as they age can benefit in a variety of ways when they receive professional home care service. Huntsville, Alabama, Home Care Assistance is here to help your loved one accomplish daily tasks, prevent illness, and focus on living a healthier and more fulfilling life.
2. Blueberries
Very few snacks are as nutritious as a handful of fresh blueberries. The soluble fiber found in blueberries can lower cholesterol levels and regulate glucose production. Blueberries also contain a variety of cancer-fighting antioxidants, such as vitamin C, vitamin K, and manganese. Seniors who have a difficult time finding fresh blueberries should consider adding frozen blueberries to their smoothies. 
3. Eggs
For many years, older adults were told eating bright-colored produce was the best way to preserve their eyesight. While many of these fruits and vegetables are extremely healthy, eggs might be a better option for seniors with impaired vision. Many of the antioxidants found in eggs can slow macular degeneration and protect the eyes from UV damage. 
4. Lemons
A single large lemon has 100 percent of the vitamin C the average senior needs in a day, and this is just one of the many benefits of this superfood. Seniors who regularly eat citrus fruits have lower cholesterol levels and healthier hearts. Slices of lemon can easily be added to a wide variety of dishes and beverages, from fresh salads to green tea. 
5. Broccoli
One of the reasons fractures are so common among the elderly is because bones become weaker with age. To prevent bone-related injuries, seniors need to eat plenty of vitamin K, vitamin C, and calcium. Broccoli is filled with these three nutrients as well as many other vitamins and minerals. 
Some seniors need help preparing healthy meals. Every senior has different needs when aging in place. Some simply need occasional assistance with household chores, while others may be managing a serious illness and require more extensive live-in care. Huntsville seniors can count on Home Care Assistance to provide the in-home care they need and deserve. 
6. Sweet Potatoes
Replacing traditional potatoes with sweet potatoes is a great way to increase intake of vitamin A, fiber, potassium, and beta-carotene. According to various studies, these powerful nutrients can slow the aging process and prevent the spread of cancerous cells. Sweet potatoes can be cooked in a variety of ways, but many people enjoy a simple baked sweet potato with some organic butter. 
7. Greek Yogurt
Some seniors have difficulty getting enough protein, and a deficiency in this vital macronutrient increases the risk of muscle atrophy, cataracts, heart murmurs, and many other serious health conditions. Greek yogurt is a protein-rich product that can be eaten alone or added to smoothies. The yogurt contains probiotics that enhance gut health and relieve digestive issues. 
8. Quinoa
Whole grains are a great option for seniors who are trying to maintain their weight, but traditional grains such as wheat and rice can cause blood sugar fluctuations. The carbohydrates found in quinoa are slowly digested over a long period. Quinoa is also full of fiber, magnesium, and copper.
Switching to healthy meals can be difficult for older adults without assistance. If your aging loved one needs help managing everyday tasks or encouragement to adopt healthier lifestyle choices, turn to Home Care Assistance, a leading provider of at-home care. Home Care Assistance provides professional in-home caregivers around the clock to help seniors live longer, happier, and healthier lives. Call one of our friendly Care Managers today at (256) 716-9940 to learn more about our customized care plans.