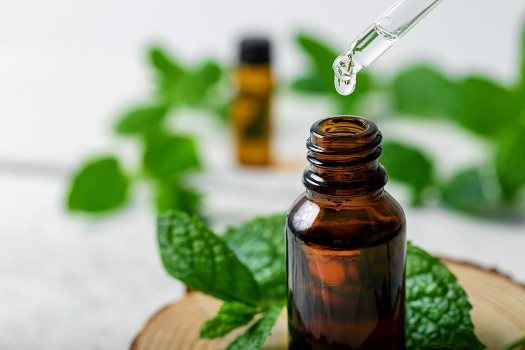 Living with Parkinson's disease could cause your senior loved one to experience many changes in his or her health. The symptoms associated with this disease can be difficult to manage, but there are treatment options available to alleviate the symptoms and enhance your loved one's quality of life. Essential oils are a natural treatment option known to have a positive effect on the body. Here are some of the ways essential oils can benefit seniors with Parkinson's disease.
Alleviate Pain
Seniors living with Parkinson's may experience aches and burning in their muscles as well as sharp pain from nerves or nerve roots. Essential oils can relax your loved one's body and soothe his or her muscles. Peppermint is a good essential oil choice for seniors with Parkinson's disease, as it can increase focus and reduce muscle pain. Your loved one can simply apply these oils to the parts of his or her body that are aching. Make sure your loved one avoids getting the oils in his or her eyes.
As Parkinson's progresses, older adults may need assistance with the simple activities of daily living. If your senior loved one needs professional in-home care, Home Care Assistance is here to help. We are a trusted provider of respite and 24-hour care, and we also offer specialized Alzheimer's, dementia, Parkinson's, and stroke care for seniors.
Promote Gastrointestinal Health
Constipation is one of the most common gastrointestinal symptoms associated with Parkinson's disease. This symptom generally begins in the early stages of the disease. In some cases, constipation becomes an issue before the motor symptoms are diagnosed. Ginger is one of the best essential oils to use when trying to stimulate digestion and relieve constipation. Essential oils can strengthen appetite, warm the body, relax and soothe the intestinal tract, aid proper digestion, reduce gas, and regulate bowel movements.
Reduce Depression
Being diagnosed with Parkinson's can cause seniors to feel anxious and depressed. Using essential oils can boost mood and enhance quality of life. These oils are completely natural, and every plant has its own set of active ingredients that can be used for therapeutic purposes. For example, lavender oil can boost a senior's mood, and it allows the mind and body to relax. Using essential oils can decrease the risk of various disorders, including anxiety and depression.
Some seniors may require assistance with essential oil therapy and managing other daily tasks. If your aging loved one needs help managing everyday tasks or encouragement to adopt healthier lifestyle choices, turn to Home Care Assistance, a leading provider of senior care. Huntsville Home Care Assistance provides professional in-home caregivers around the clock to help seniors live longer, happier, and healthier lives.
Boost Brain Function
Most people think of Parkinson's disease as a movement disorder only, which isn't the case. In addition to causing motor-related symptoms like tremors, Parkinson's also affects memory and learning skills. Living with this disease could cause different behavioral issues for aging adults. Essential oils enhance memory and brain function. Rosemary is one of the best oils to use for seniors with Parkinson's. This essential oil promotes the production of dopamine, which is the neurotransmitter responsible for relaying messages in the body that plan and control movement.
If your loved one has recently been diagnosed with Parkinson's disease, he or she may require professional assistance to continue living safely at home. Aging in place can present a few unique challenges for older adults. Some only require part-time assistance with exercise or meal preparation, while others are living with serious illnesses and benefit more significantly from receiving live-in care. Huntsville, AL, Home Care Assistance are leaders in the elderly in-home care industry for good reason. We tailor our care plans based on each senior's individual needs, our caregivers continue to receive updated training in senior care as new developments arise, and we also offer comprehensive care for seniors with Alzheimer's, dementia, and Parkinson's. Contact one of our experienced Care Managers today at (256) 716-9940 to learn more about our reliable in-home care services.